Once the video is opened,
click on the "CC" icon to turn it on.
The  color of the CC icon will change when it is on.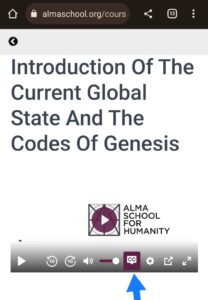 Click on the "wheel" icon, and find the Captions line.
By the way, you can choose the playing
speed of the video by clicking on the Speed
line.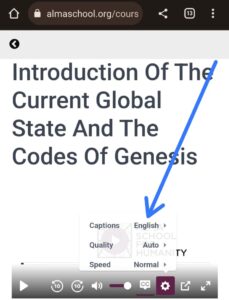 Choose your subtitle language by scrolling down and clicking on your desired language.